Recently our firm had a potential candidate for an executive search assignment that we were conducting for a Northeast client.
It took a few days for her to send the resume and then a phone interview was scheduled.
Her information was then sent to the search firm we were working with and they briefly spoke.
That was the last time anyone of us heard from her.
Several calls were placed and e-mails sent from both the search firm and us to elicit a response and she ignored us.
In today's world with our vast communication networks, it is very easy to send an e-mail (even in the middle of the night) to let others know you have changed your mind about switching companies or that you need to reschedule an appointment.
It is not professional to say the least to completely disappear.
Why is this and is it occurring more in the workplace?
I posed this question on Linkedin and received 26 very interesting responses.
Many commented that upbringing and core values depended on the level of courteousness that one shows to others.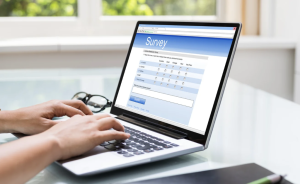 However, others felt that this lack of common courtesy is occurring more now in the business world than before.
Is it our current culture that is bringing out a lack of respect to others?
Are we too busy to be courteous and not respond/engage with others?
Does shareholder value and/or individual agendas sabotage a right to be respectful of others?
Whichever viewpoint you favor, the issue is that organizations need to address how they operate and whether they foster this type of behavior.
If the environment is such that ethics are listed for all to see and senior management abides by them, they serve as role models for more junior people.
Teamwork, camaraderie, work practices, and client interface should all mirror this "ethics foundation" and build the organization from there.
One client of mine has their values displayed on a banner in the front lobby of each building as well as in their break rooms.
This constant reminder of their ethical beliefs is refreshing and it also reflects in their employees' behavior with each other, their customers, and potential candidates.
Phone calls and e-mails are returned promptly and there is a genuine level of respect that can be felt throughout the organization.
They are truly a unique example and one that other companies should take the time to learn.
What should an organization do if they "wake up" one day and feel there is a true lack of common courtesy?
Senior management needs to strategize on what the organization's core values are or in other words, what the practices are that they want to incorporate to enhance the level of respect, compassion, and dignity amongst the workforce.
Communication and training from there have to be created and implemented that makes the message and the mode "flow" through every department and at every level.
Inconsistencies within areas of the company will only deter people from really embracing these new concepts so it is critical that the systems put in place are for the long term and not a "quick fix."
Training sessions and follow up coaching should address manner of speech and discuss appropriate means of follow through especially if a situation was not handled well with another worker or a customer and needs to be rectified.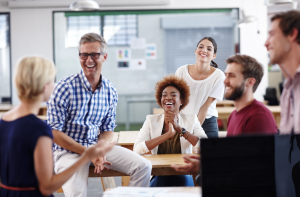 Although it may seem that this concept of common courtesy is a basic human fundamental, it is obvious from the respondents of my questionnaire that they feel it has somehow gotten lost.
Hopefully organizations will soon realize that it is these basic principles that make for a better work environment.