Beth Carter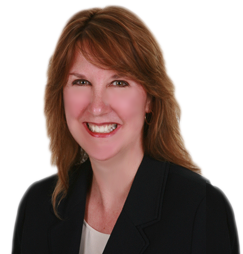 E. Elizabeth "Beth" Carter is President of Beth Carter Enterprises, a thriving business that encompasses executive, business, and career coaching, workshops and presentations, and the DISC, Motivators, and 360 assessments.  She serves as a "thought partner" for executives and middle managers of small and Fortune 500 companies, business owners, and those that want to have more fulfilling careers.  She has a keen ability to have these individuals reach their goals in such areas as leadership and management development, expanding marketing capabilities, and performance enhancement while motivating them to their full potential.
She is a Certified Professional Coach (CPC) through the College of Executive Coaching, and is also a Certified Professional Resume Writer (CPRW).  Beth is an Adjunct Professor in the Executive Development Center at Bryant University, and is also a member of the National Alumni Council and Rhode Island Regional Alumni Network for the university.  She is a co-author of the book Job Search = Love Search: 10 Savvy Career Strategies that Help You Find Love Too (click here for more book info), as well as a blogger, and has been quoted for such publications as the Huffington Post and Yahoo Education.  In addition, Beth is a recognized speaker and trainer/facilitator on a wide variety of topics, including leadership, personal branding, communications, and team building.
Beth is also President of Carter Consultants Ltd., (www.carterconsultantsltd.com) an international executive search firm she founded in 1991.  Prior to starting Carter Consultants, Beth Carter was a Senior Consultant and Research Director for the executive search practice of Ernst & Young in New York.  In that role, she created and managed the research department, servicing the needs of both Ernst & Young clients and internal personnel.  Previous experience includes an Associate role at Ward Howell International, an international retained executive search firm.  She began her recruiting career in the executive search practice at KPMG Peat Marwick, and during her 3½ years, she was promoted to Senior Consultant.
Beth holds a MBA degree from Baruch College and graduated cum laude with an undergraduate degree in business communications from Bryant University.  She is a board member and Chair of the Marketing and Public Relations Committee for the East Bay Chamber of Commerce, and was the recipient of the Chamber Member of the Year award for 2016.  She is a member of the College Relations Committee for the Rhode Island Chapter of the Society of Human Resource Management.  She provides pro bono coaching services for Stand Beside Them, a program that helps veterans.  Beth is a former Co-Chair of Membership and Ambassadors for the International Coaching Federation – Connecticut Chapter, and is former Membership Chair for the Fairfield Chamber of Commerce.