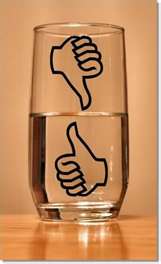 Last Saturday, my mother, a friend, and I each had to attend a ceremony for three people who had passed away.  My mother's friend had been battling several forms of cancer for a long time.  My friend's coworker's husband passed away after suffering a stroke while shoveling snow in the Connecticut snowstorm.  My high school friend's father had been hit by a taxi while he was racing for a train because he worked every day even though he was 86 years old.  
I found it interesting how each of the these people's passings were celebrated in different ways.  My mother went to a church for a mass and there was an urn surrounded by flowers of the woman's ashes and a pretty photo of her.  My friend went to a similar ceremony.  In both cases, there was much praying for the deceased, stories told, and tears.  
I did not go to a funeral.  Instead I attended a Celebration of Life event.  It was held in Manhattan at this man's club and about 100 people were in attendance.  When we arrived, we signed in and there was light refreshments for us as we milled around the room looking at photos of him with his family, fishing, etc.  There was also a video of other photos of his smiling face.  For me, it was nice to see high school friends that I had not seen in years and to hear stories of this man that I did not know well (I had only met him twice!). 
After a short time, one of his sons started the presentations by telling us about how this man got his nickname which was very humorous and other short stories about his life.  He then introduced a business colleague who told us about how he first encountered this man.  Three other people spoke and regaled us with stories about other facets of his life which included his business dealings, squash and backgammon games, bridge playing on the  train, and his home life.  A half hour quickly blew by and not a tear was shed. Everyone at my table agreed that was such a nice way to honor someone. 
On the train home, I thought more about my life and how I would want to be remembered – What legacy do I want to leave?  If I wrote my own obituary, what would it say?  Do my closest friends and family really understand what I wanted to achieve in my life?  In other words, do I live my life to the fullest every day and if not, why not? 
We spend a lot of time planning a vacation and lately due to the economy, financial planning for many is being done.  However how much time do you spend on life planning? How much time do you invest on setting goals that will improve your life and the lives of others or do you just leave it all to fate?  I do believe in fate but I also feel that creating a vision board, writing down goals, etc. are important too. 
An easy way to start this is by getting three sheets of paper.  Put a 1 on the first page, a 2 on the second page, and a 5 on the third page.  Using a pencil (not a pen or a computer), start to write down goals that can be accomplished in 365 days on the first piece of paper.  Make them measurable, have action steps, and put a time constraint on them (i.e. lose 5 pounds in two months by eating 200 less calories a day and working out three times a week).  Some goals may be longer and need to be accomplished in two years so put that on page two.  More loftier goals (dreams?) can be put on the 5 page because that is five years away.  Keep these pieces of paper with you as much as possible so you can write things down as they come to you.  It is also important to periodically review where you are and alter accordingly. 
In addition, try to find the time to read about or meet inspirational people.  Most did not come from charmed backgrounds but they did have a vision on how they wanted their lives to be and so tried hard to achieve that.  Many of these people also did not forget about where they came from and who helped them along the way so have been very generous in giving back to their communities, places of worship, and schools.
By spending a little time each day focusing on these ideas, hopefully you will live a more fulfilling life.  I realize time, family and work obligations, and other commitments get in the way but keep trying to think about how you want to be remembered and that should propel you forward.