The Power of Resiliency & Mindfulness – AWE Monthly Breakfast Series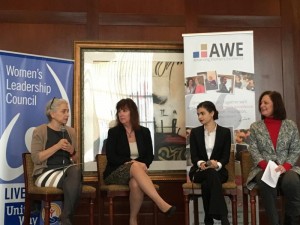 Beth, along with two other panelists, will be speaking at AWE's monthly breakfast series in February.
Beth's father, along with a few other executives from Franklin National Bank, (which at the time was one of the largest banks in the US), was wrongfully convicted. She lived through an international crisis at a very young age. And like most of us, throughout her personal and professional life, she overcame other obstacles that built her resiliency. She shares her story and how that brought her to where she is today, a successful business woman with a resilient mindset.
When:  Wednesday, February 10, 2016
Time:  8AM
Where:  Crowne Plaza, Providence-Warwick, 801 Greenwich Avenue, Warwick, RI 02886
Please see link below for more details and to register for this event…