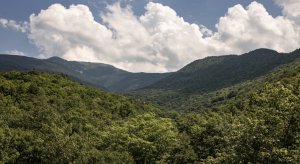 This past week I was on vacation so I decided I would skip a week writing my blog. 
The vacation really started on Tuesday when I traveled to North Conway, NH.
My best friend was supposed to originally meet me there around the same time but her dog was sick, so she had to take him to the vet. She did not arrive until 1 am on Wednesday morning.
We spent the day hiking and shopping (I think I melted my credit card from overuse) and then ended the day having dinner with my cousin who I have not seen in eight years. A great day!
On Thursday, we started the morning by hiking to a waterfall and then doing a bit more shopping. 
My friend was going to leave at 1 pm because she had to work the next day (she is a nurse) and the trip back to Pennsylvania is very long.
I was planning on leaving Friday morning but the weather was ugly and misty in North Conway and the weather people were predicting extremely bad storms on Friday, so I left when she did.
I never told anyone that I was coming home late on Thursday except of course my dog sitter. 
It was so wonderful not to be accountable to anyone or anything on Friday.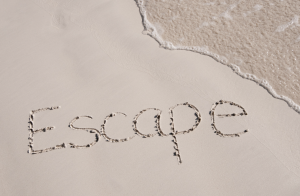 The weather was worse than was forecasted with torrential rain and a possible tornado, so I was even more grateful that I left when I did.
The only issue was that my son, who lives with me, used the rest of the Tide Pods so I could not do any laundry until the storm stopped. Oh well! Such a pity!
With all this free time, it made me realize that we all need "escape days". 
It gives us time to consider what is really happening in our own world and how we may need to change it completely, tweak it, or just let it be.
I always suggest to my clients, especially leaders, that they should schedule "reflection time" but "escape days" are even better.
It is so liberating to not have to answer to anyone (well I do need to tend to my dog and cats) and just do as I please.
I liked not being on a time schedule and I can pivot throughout the day if I feel like it.
Some of the best ideas/innovations come from people who "escaped". 
During this time, I watched a food competition. One contestant went on a 30-day trek through Italy where he realized that he wanted to do something differently.
With two of his buddies, they opened a unique restaurant in England and are very successful but more importantly, they are very happy.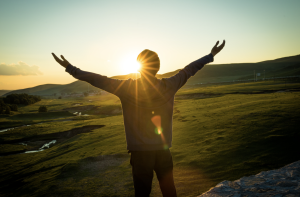 Imagine how you would "escape" for a few hours, days, or maybe even months and not have responsibilities. 
Just disappear.
How would you start? Where would you be? What do you think would happen?  
You don't need to go on a hiking expedition, but keep in mind that life is a journey so what are you going to do now?