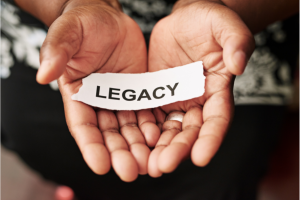 Take a moment and ponder this question – when you pass away, how do you want to be remembered?  
A few years ago we lost a family member who died at the age of 85. He was married and had six children which in of itself was quite an accomplishment.
However, he also worked for the State Department almost up until his death; he had a long career living all over the world and made a major impact on relations with other countries.
He also taught classes occasionally at Pepperdine University and was spending his "free time" writing the history of our family. He was a remarkable man and will be sorely missed.
We all hope that kind words will be said about us at our funeral, but do your family and friends really know what you deem as your most important accomplishments in life? 
Some may think that you earned a lot of money because you own a nice home and drive a fancy car.
Other people may view you as very smart because you were able to effectively climb the corporate ladder. Still other individuals may describe you as a dedicated mother or father or caregiver.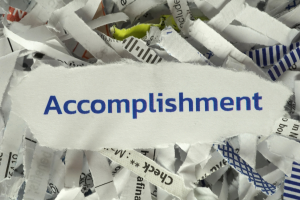 For me, I want to be known as a mother who always tried to be there for my three children. 
I would like to think that my friends and other family members would also say the same thing.
In the business world, I describe myself as an effective networker and most times I am not doing it for myself.
I am always connecting people to others so that they can build their contact base and I get great satisfaction when new relationships are forged.
I also like to think of myself as creative so I generate interesting ideas for my business.
I try to take it a step farther by working with others who are starting new businesses or need fresh ideas for existing ones. I listen to their issues and get them to brainstorm new avenues for them to pursue, or recognize that some things they are doing now need to be abandoned because they are no longer effective.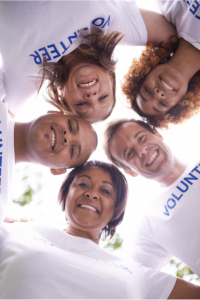 It is important to give back so for myself, I participate in various fundraising and charitable events. 
Some are long-term commitments like the 39.3 Avon Walk for Breast Cancer that I have completed four times.
I try to instill in my children that it is important to be grateful for what they have and that others may not be in as fortuitous state as they are so they need to help others. I hope that they carry this concept into their adult years and pass it onto their children.
Once you have taken inventory of the important things you have you done so far, figure out where the gaps are and take action. 
It is like a "Bucket List of What I Want People to Remember Me For".
If you are having trouble with this list, elicit support and opinions from others. What you thought might be insignificant could actually be a wonderful idea to others and they may even want to join you in this pursuit.
If nothing else, open your mind to new possibilities.  You will be glad you did.