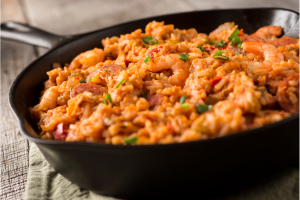 Jambalaya is a Louisiana Creole dish of Spanish and French influence. 
It is not only a fun word to say but is delicious too! Most jambalaya recipes call for either a fish and a protein or two proteins like sausage and chicken. However you make it, jambalaya is a real comfort food.
Most of the recipes I reviewed not only have a variety of spices but also have ordinary ingredients like peppers, rice, onions, celery, and tomatoes.
Look at the different pieces or "ingredients" of your life – pack kids' school lunches, make beds, prepare reports, go to meetings, feed the dog, and mow the lawn. 
So why blog about jambalaya? 
The reason is that no matter how you make it, the dish comes out spicy and who does not want to spice up their life?
How about adding spice to your "ingredients in your life?" 
One idea is to jazz up the kids' lunches by cutting their sandwiches in different shapes or adding a unique un-lunch like item. You could also include a note or put a small treat like stickers in their lunch boxes.
At work, hold a walking meeting or hire a masseuse that does chair massages for your team.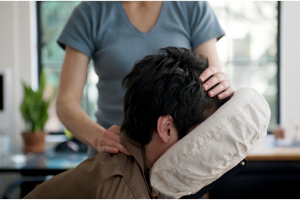 You can also bring in goodies like bagels or an Edible Arrangement. During some of your meetings that you run, don't speak at all. Tell your team that you are there to observe only and see the different ways they conduct themselves.
When you do lead the meeting, use different types of visuals instead of the same old PowerPoint presentations. Start the session by asking them what super hero they would be and why. It gets people to open up about themselves and everyone gets a good laugh.
Even chores can be spiced up.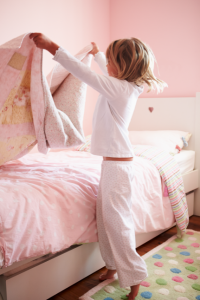 No one said you can't dance while you dust or mow the lawn. Walking the dog with a friend cannot only be fun but healthy for both of you. For me, I am not a fan of unloading the dishwasher so sometimes when I have food cooking in the microwave, I try to see if I can get all the dishes put away before the buzzer goes off. Luckily, I have not broken a plate yet!
Making a bed is also a mundane task.
I always think of the Sound of Music when Julie Andrews lifts the sheet up during the rainstorm when all the children were scared. I admit I am the worst singer but who cares? "These are a Few of My Favorite Things" still is lively regardless of my voice and it makes the chore more bearable.
My children may not like it and my cats may howl, but once the bed is made, I stop.
Conducting a job search or writing a report are also things we dread doing.
Try to "spice" them up by being more creative. Post a funny saying or cartoon at your desk to remind yourself that this will pass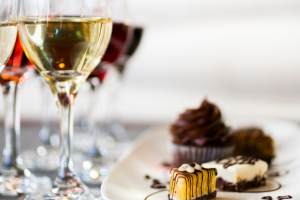 and you just need to plow through it. Also make sure you attach rewards to various tasks.
Knowing you are going to have a delicious dish of jambalaya with a glass of wine, salad, and dessert when you are done is a great reward and it will keep you focused and on track!
Click here for a delicious Cajun Jambalaya recipe courtesy of Emeril Lagasse!