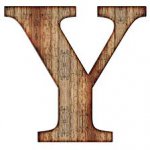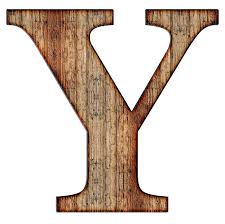 I recently came across my high school yearbook, and as I was flipping through it, I noticed all of the pages devoted to the different sports and activities that my friends and I were involved in throughout the year.  Looking at all of the different activities reminded me that it wasn't just the classes we took and the grades we received that defined us, it was all of the other things we did that made us who we are.  We were all a part of one class year (i.e. freshman, sophomore, junior, or senior), but what made us unique were all of the other things we enjoyed doing outside of the classroom.
As a leader, to help you discover the unique abilities of your team members, it might be fun to think about your team as if you are all in school and you are putting together a yearbook.  Start by looking at how each person interacts with you and the rest of the group. Do they come across as more competitive when working on projects, or are they more laid-back?  Do they really enjoy more of the creative aspects of the projects?  Which types of projects do they really jump on and offer their thoughts and opinions?  Going through this exercise will help you to pinpoint some of their specific skill sets and talents.
Also think about who the influencers are for each of your team members.  In school, our influencers were teachers, coaches, guidance counselors, etc.  Does anyone in your group act as an influencer within the team?  Or does the team also rely or seek guidance from outside influencers which could include other department personnel, senior executives, vendors, etc.?  This will help you to understand the team dynamics more clearly.
After you find out what some of the unique interests and abilities are for your team, think about how you could organize them into groups that could be in a yearbook.  Ask them what types of activities they enjoy doing outside of the office.  A more competitive person may enjoy being on sports teams or taking different types of exercise classes.  Or, maybe they really like coaching their kids' teams.  If they are creative, do they take art classes?  Maybe they like to hang out at the beach and read…or do they enjoy yoga and practice meditation?  How can all of their interests be organized?
You could look at this activity as you and your team learning about the unique interests each of you has for a hypothetical yearbook, or you could actually create your own team yearbook.  Have everyone submit pictures of themselves doing the activities they enjoy outside of the office and organize them according to the groups you thought of earlier.  You could also think about what quotes would describe each person, like many graduating seniors include next to their photos.  As a leader, this activity is a way for you to understand the many facets of your team members, while everyone has fun learning about each other.